Correction Detail
Correction Detail – From £495.00
---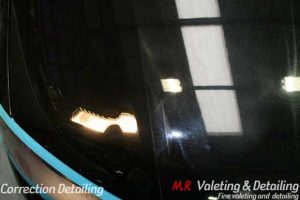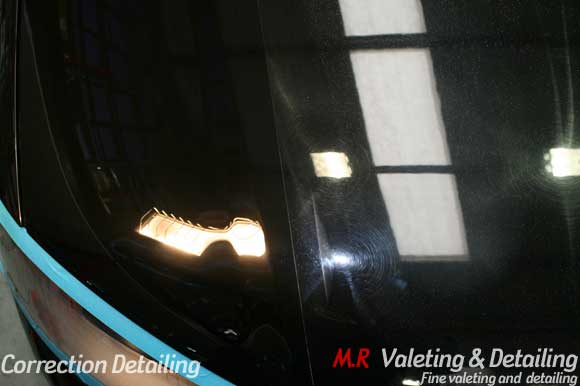 This detail is suited for cars with more severe swirls and scratches. Includes 2-3 stage paint correction process, this will remove swirl marks, light to medium scratches and etching from bird droppings. Paintwork and wheels will be protected with sealant or high grade carnauba wax.
Wheels cleaned (front, back and inside) with PH – neutral, non acid wheel gel  (wheels removed, cleaned & sealed at additional cost £125)
Lower half of vehicle, door shuts and wheel arches pre-rinsed with a citrus wash
Tar and glue spots removed
The whole car covered in snow foam
Multi-stage wash process using lamb's wool mitt and two bucket wash method
Vehicle dried with plush microfiber drying towels
Clay bar removing fallout, tree sap & environmental contaminants
Paint thickness measured using electronic coating gauge
Apply low tack 3m tape as required
2-3 stage paint correction procedure to remove scratches and swirls
Pre-wax cleanser applied to all exterior surfaces
High-quality sealant or high-grade carnauba wax applied to all painted surfaces (Additional layers £25.00)
Windows cleaned inside and out
Windscreen treated with rain repellent treatment
Exterior plastics and rubber trim cleaned and conditioned
Alloy wheels sealed with wheel sealant and tyres conditioned
Please note that all prices shown are for guidance only, as no two commissions are the same. Price dependent on size, condition and model of the vehicle.
Optional Detailing Services
---
Interior detail from £75.00
Wax upgrades: Zymol 25.00, Glasur: £45.00
Engine bay detail from £55.00