Detailing Maintenance Plans
What is it?
---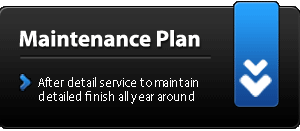 Once we detailed your vehicle, we then offer you this flexible service to maintain that detailed finish all year around.
Based on your car usage and undoubtedly busy lifestyle we will agree with you an optimum frequency for detailing your vehicle.
You can choose between weekly, fortnightly, monthly or quarterly maintenance plans.
This will ensure your car looks like new at all times, but will also preserve as much residual value as possible come the resale time or lease return.
Please note that all 
car detailing
 prices shown are for guidance only, as no two commissions are the same. Car detailing price is dependent on the size, condition and model of the vehicle.